Affordable and Complete Security Solutions for SMBs
Learn About Fortinet's Complete Business Protection
A solid cybersecurity
foundation for your SMB
To help you secure your business, Horizon offers Fortinet solutions as part of our TotalCare Managed IT Services packages and as an independent option for your business. Their solutions are engineered for complete protection with intuitive security and simplified management to fit your budget.
Secure Networking for Your Office
Safeguard your conventional office network while accomodating a hybrid workforce
Endpoint and Remote User Security
Let your team to work from any location with top-notch endpoint protection and secure access
Secure Cloud App and Email
Make the most of your cloud-based applications and email with advanced security.
Is Fortinet security right for your business
Download the Fortinet Solution Brief or talk to a Horizon security expert about the best options for your business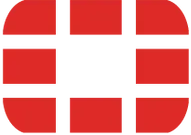 Fortinet is a recognized
leader in security solutions
Fortinet is one of our top choices to secure the small and midsized businesses we work with across Saskatchewan, Manitoba, and Alberta. We only works with the best so we can bring industry-leading solutions to businesses like yours.